Quizzes and Pics
Abe Baily, Mike Nichols, Dave Edrington, John Worthington
Jerry Katsell, Jeff Gardiner, Mike Couch, Jimmy Bishop
Which girl in our class restored a 1931 Model A truck?
Answer: Joleen Metzer and Arlene Soares guessed it! - Barbara Elmquist
Which of our classmates was a missionary in Africa for over 30 years?
Answer: Barbara Elmquist guessed it !- Maryel Huntwork
Which classmate had a movie production company?
Answer: Jan Havens guessed it! - Jeff Newby
Jimmy Bishop and Judy Besemer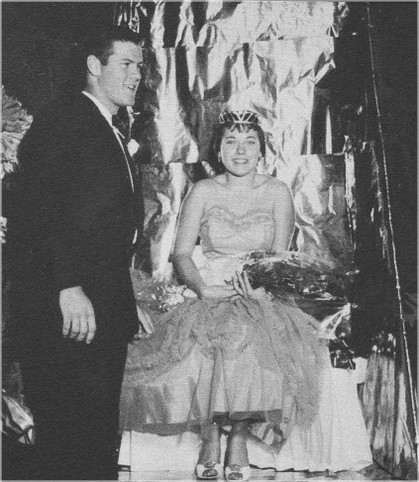 BRENDA BALLARD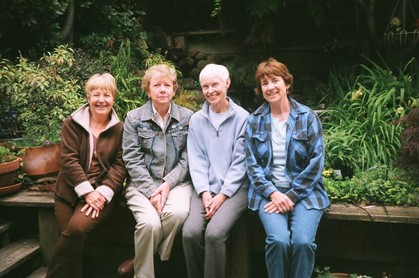 Who are these gals?
All four were at Wilbur - two went on to Cubberley and two went on to Paly.
Dorothy Crenshaw has given us the answer:
marvina tupper, barbara strickland, mary alyce carpenter and judy wilson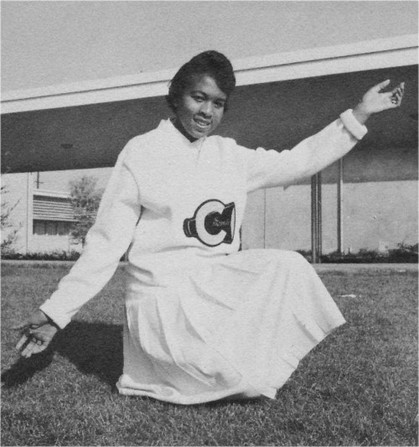 BRENDA BALLARD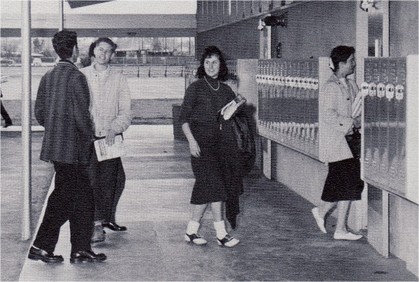 Between Class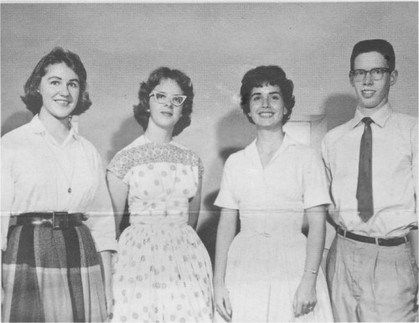 Of these four Peninsula scholarship winners, which one is a Cubberley Cougar?
This was a bit too easy - Barbara Elmquist, Barbara Bailey and Doug Douglass all guessed immediately.
I'll do better next time!
Ok, which of our classmates is THIS?
Barbara Bailey guessed it - BOYD EDWARDS!
Here's Boyd's quiz back again...I accidentally erased it and no one has guessed it - yet...
One of our classmates was named after two very important world figures. I`m speaking of his/her first and middle names. One of these famous people was an American and one wasn`t. I learned where this classmate got his/her name on one of the first days in seventh grade and have never forgotten it.
The answer is Winston Franklin Chew!
More quizzes for you

Two of our classmates live in Atlanta, but the two towns are in different states. Who are they?

Barbara Elmquist got this one - Diane Doxtator in Atlanta, GA and Kathy Schroyer in Atlanta, TX.

Which classmate has made three trips to India?

Name three of our classmates who have been to Africa...

Kathy Shroyer got this one - Billie Jo Johnson, LaRae Herring and Maryel Huntwork - did we miss anyone? Yes, we did! Add Sheri Wilson and Jack Steffen to this list.

Which of our classmates is one of the muralists of "People's History of Telegraph Avenue' ?

Barbara Bailey guessed O'Brien Thiele, which is correct. Here is a recent pic of O'Brien..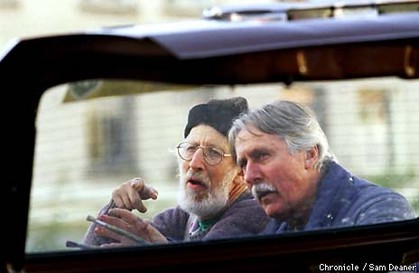 Which classmate is a famous cancer researcher?

Jan Havens guessed this - Bill Fenical. Here is a recent photo of Bill.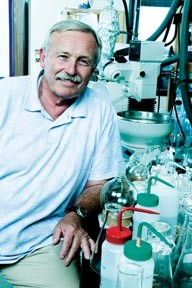 Which of our girls went on to be a physician?

Barbara Bailey is in the know - La Rae Herring