Cubberley Senior

High School




Class Of 1959
\
Cubberley Cougars Class of '59
55th Year Reunion October 4th 2014
GET READY!
Class of '59 is keeping it's promise to meet again in five years!
So, save the date for October 4th at the home of Mike Couch. Of course, if more of you opt in, we may need to move to a larger venue!
We all had friends we missed at the last reunion, so let's all get on board with finding those 'missing links' for this one. Time's a wastin'. You can register to attend in the link in the left menu - 55th reunion.
---
SECOND QUIZ IN OUR 2014 COUNTDOWN:
How many medical doctors who are graduates of our class attended the last reunion? Can you name them?
---
FIRST QUIZ OF OUR 2014 REUNION:

Question:Which of our classmates did not attend the last reunion (but will be attending this one!) and lives in Belgium?

Answer: Mike Canes was quick to guess John Stuart and is looking forward to seeing him!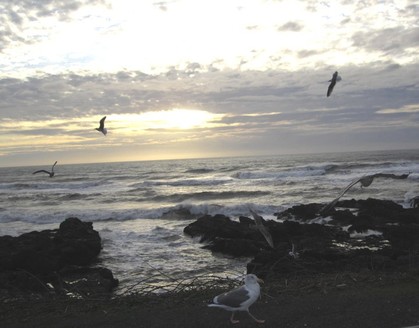 Sandy Hunt Gordon Seagulls in Flight, Yachats
---
submitted by jim gould class of '60. he calls it 'spal champs'.